Welcome to Russian Winter!
For many chess followers, the Grand Prix event in Khanty-Mansiysk started with a Facebook post of Almira Skripchenko, who shared a screenshot with a weather forecast for the first week. The first line featured the killing minus 33. Welcome to Russian winter, as they say. We decided to find out whether this weather affected the players' mood in any way.
Frankly speaking, Siberia hasn't been experiencing deep freeze for a while. Minus 10 or 15 became almost a norm, and here we go… Add high humidity and strong wind to the mix, both very typical for Khanty-Mansiysk, and what you get is hell – a freezing hell. And about two thirds of our players are representing warm countries – India, Iran, Georgia, France…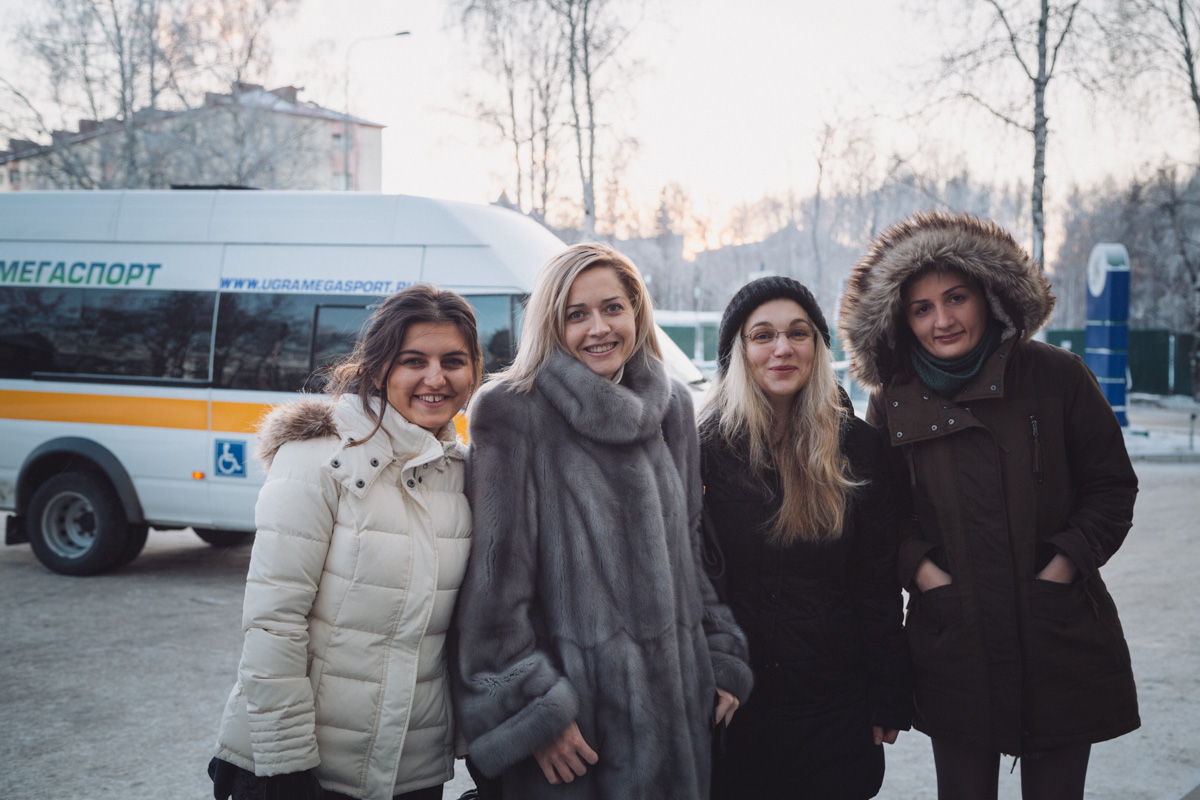 "This was a shock", tells Skripchenko. "I just returned from Novi Sad, where I played in the European Club Cup, dropped my bag and decided to check the weather in Khanty-Mansiysk. Bang! First I did not believe my eyes."
The French friends equipped Almira as if she was preparing to a North Pole expedition. She received many hints on dealing with winter survival. Yet, the grandmaster from Paris takes a rather philosophical approach: "What does not kill you makes you stronger."
"But I like winter", said her friend and opponent in the first round Alexandra Kosteniuk. "At least for two weeks it is nice, even if it's very cold. I have many good memories about Khanty-Mansiysk, so I agree to endure a couple of minus 30 days. After all, such weather will not last for the whole tournament."
While the former World Champion is not to be frightened by a temperature gap, how about the Indian Harika Dronavalli or Sarasadat Khademalsharieh from Iran? What does a trip to Khanty-Mansiysk look for them in contrast to +30 at home? Well, both players have quite happy looks. The only adjustment they made is that they do not spend more than a couple of seconds outside the hotel and Chess Academy, always sprinting to the car like Usain Bolt.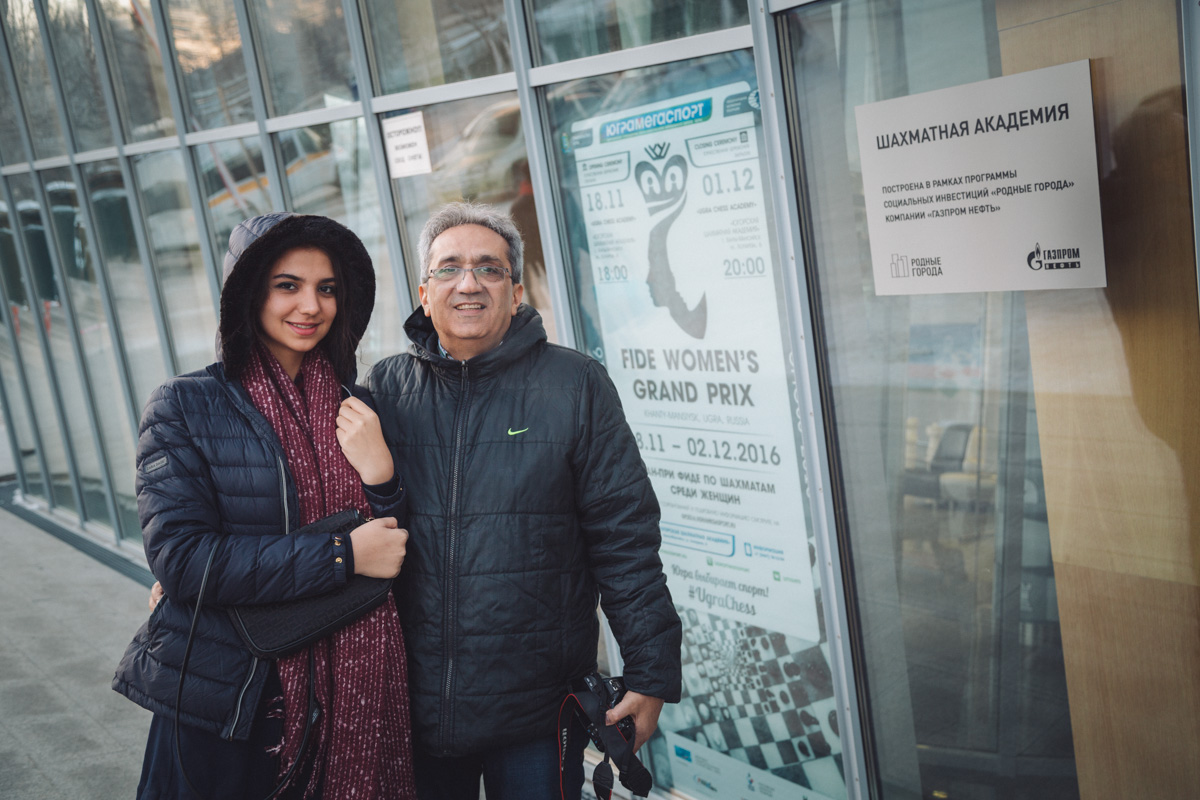 "Of course, I am not used to such weather conditions", said the Iranian, "but this is not the biggest problem, it even makes me curious."
The three Georgians use a similar strategy. Bela Khotenashvili admitted she has exactly zero warm clothes in her closet: "Thus I decided to stay inside." Will she manage to stay inside the hotel for two weeks straight?
The Russians Valentina Gunina, Natalija Pogonina, and Olga Girya are definitely not going to stay inside, although each of them had her own way of saying that minus 30 is not ideal for walks. Even Girya, who represents Ugra and is naturally familiar with local weather conditions, said she does not like withstanding such a freeze. As the Russian saying goes, a Siberian is not someone who likes it cold, but someone who knows to wrap herself. And the Russians have definitely brought some winter clothes.
Ju Wenjun is similarly well equipped. She is all set – a jacket, high boots, a sock cap, and knitted gloves! "My entire family helped me bundle", said one of the Grand Prix favorites. "I got so much winter stuff I could barely lock a suitcase. And they said, well, at least you will not freeze to death!"
It looks like the only player genuinely happy about the weather is Natalia Zhukova.
"Yes, I have a fur coat", bragged the resident of Moscow, wrapping the coat around herself. "It's very warm. We rarely have such weather in Moscow, and a fur coat must be taken for a walk from time to time. Only my heeled boots are not ideal for long walks."
Having said that, the Ukrainian beauty turned around, showing her elegant boots that looked anything but winter wear, and disappeared in a blizzard, like the Snow Queen.